Discussion Starter
·
#1
·
our lovely lovely cat has come home, after 6 days away. She has NEVER done this before, ever. It's not unknown for one of our cats to disappear for a day or two, but Daisy is a regular at her food bowl.
She looks skinny, but gorgeous (to my eyes anyway). I have been so upset about this, she is 14 going on 15, and I really thought this was it. She seems very well, and is scoffing her head off.
She is our airing cupboard cat - she was born in the airing cupboard, and spends most of her time in there. I know one day we will loose her, but I am so glad it is not just yet.
Moppie (aged 11) sniffed her nose, which is a massive display of affection between the two of them (Moppie is my baby, but she is a loner when it comes to other cats).
Here is my baby ....... in her airing cupboard a few weeks ago. Not a fabulous photo, but it'll do.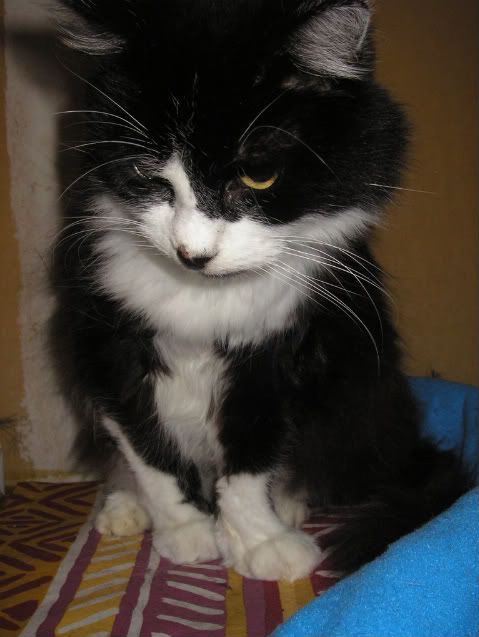 I am just so happy to have her home. I opened the bedroom window to let Moppie in for her dinner (Moppie doesn't like the catflap) and Daisy was sitting there waiting to be let in. I have been incessantly checking the airing cupboard for her all week, it will be so lovely to see her sitting there again - and I promise to never feel grumpy about all the hair she sheds over the towels !
hugs
Raglet