Am I the only one who has discovered the miracle that is the pop up toaster ?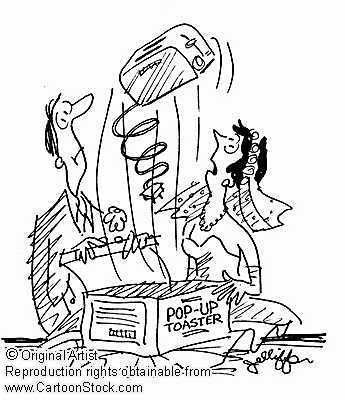 I can DEFINITELY live without the husband, but without the pop up toaster - not a hope.
If I try to do anything under the grill every smoke detector in the house goes of - and the really annoying thing is that despite the dreadful racket they make it is too late to save my toast.
cheers
Raglet